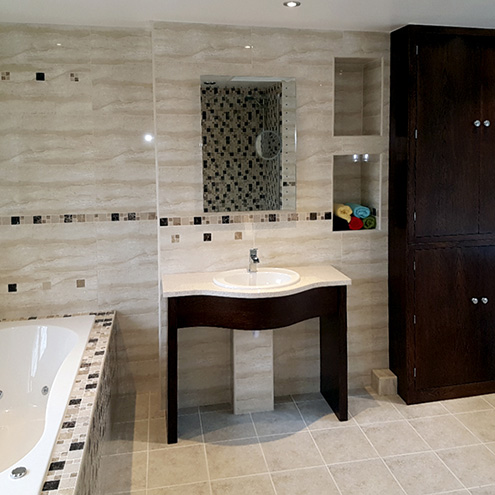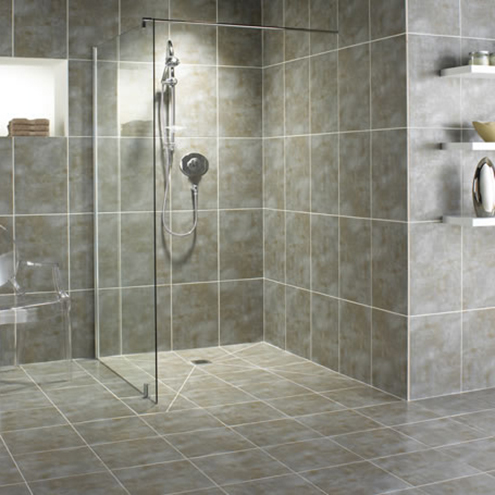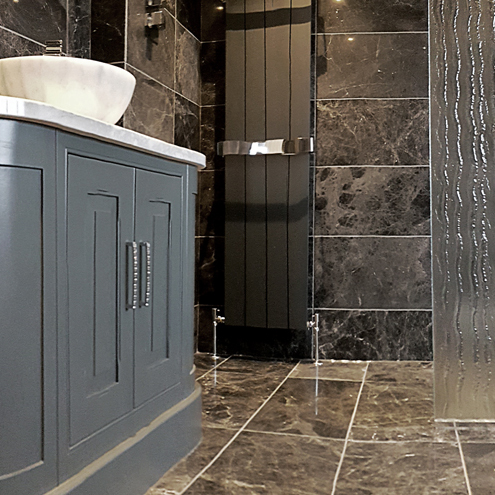 Bonny Tiler is a family run business based in Llantwit Major, serving the Vale of Glamorgan and outlying areas. We do all forms of tiling, under floor heating, bathroom and wet room installations, including disability work.
Our dedication to quality and customer satisfaction has earned us a reputation to rival the large bathroom and tiling companies, being the only Impey UK wet room registered installer in south Wales. However our size means that you get down to earth prices, one to one consultation and work based on what you want without the hard sell.
Bonny Tiler is a fun name for a company serious about making you smile!
We are Specialised in
Bathrooms
Wet room installation
All forms of tiling
Under floor heating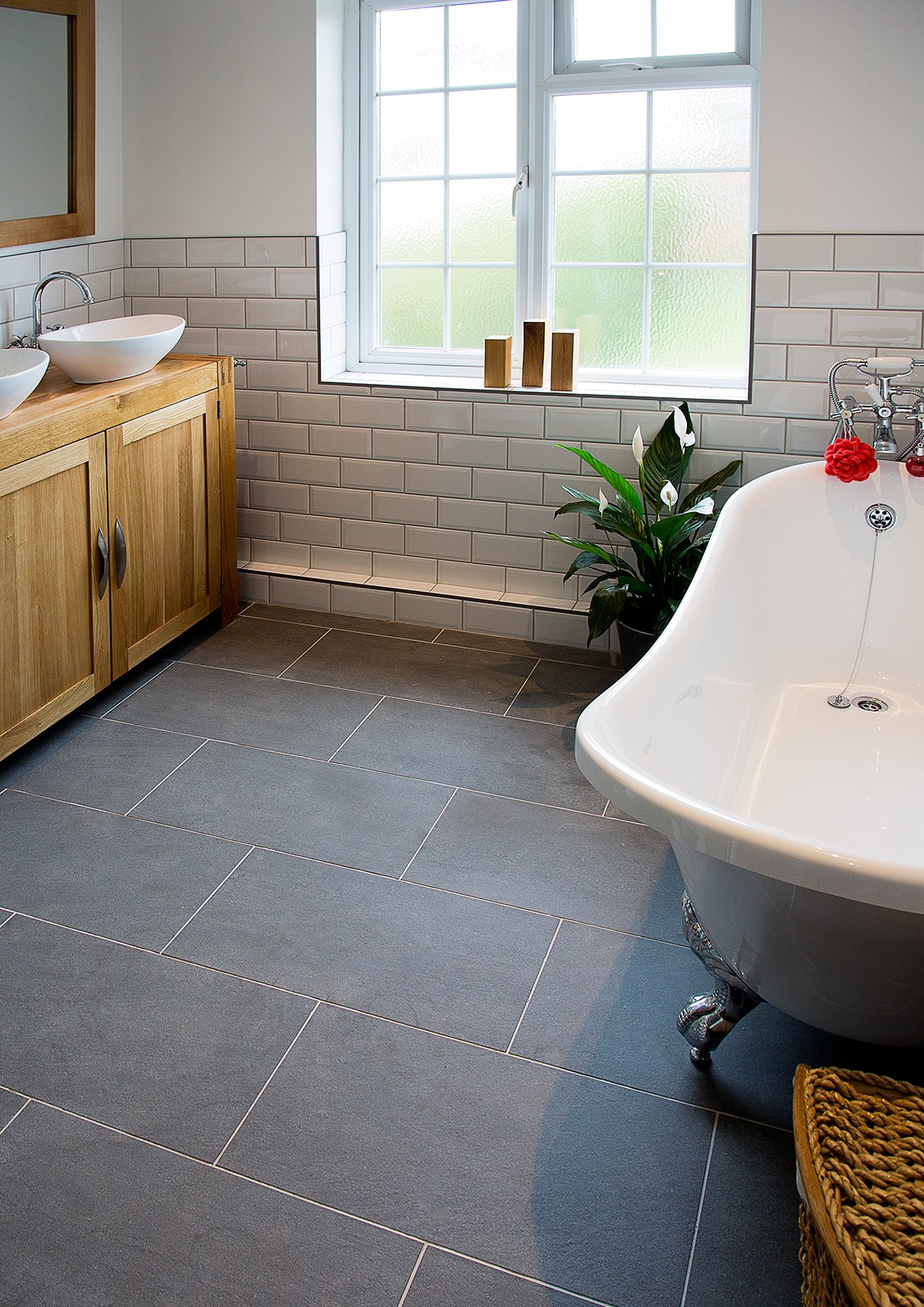 A stunning main bathroom completed with a white tiled wall, gorgeous roll-top bath and a walk in shower.
Slate tiled floor and a wooded cupboard with twin sinks.
A sumptuous bathroom completed with warm tiled walls, built in bath and an over bath shower.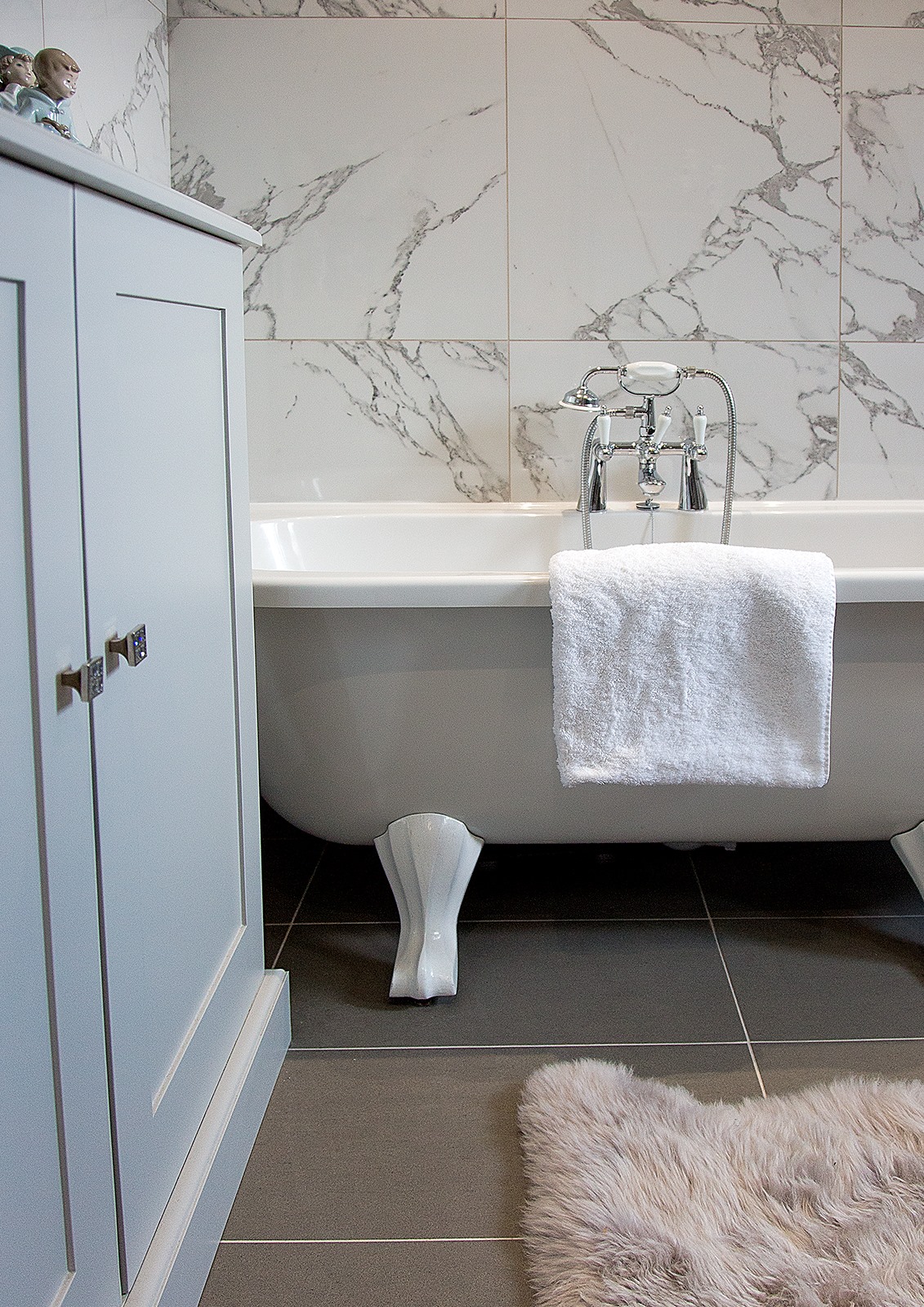 A main bathroom completed with a marbled tiled wall, roll-top bath and a walk in shower.
Slate tiled floor and light grey cupboards & white sink.
I am so delighted with the transformation of my bathroom into a wet room. Since having a hip operation it has been increasingly difficult to get in and out of our over bath shower.
I had originally planned to have a shower cubicle but after chatting to Andrew and hearing his explanation of the benefits of a wetroom I quickly changed my mind and I am so glad I did. I now have no obstacles whatsoever. It truly is beautiful. Thank you so much for taking the time and care over an ageing woman.
I would like to express my delight with my new bathroom.
The work was completed within the time scale given, the price quoted was held to and the work accomplished with the minimum of mess and disruption.
I would have no hesitation in recommending Bonny Tiler to anyone considering a bathroom refit.
I have recently had some work carried out at my property by Andrew of Bonny Tiler, which I was extremely satisfied with in every way, Andrew explained exactly what was required, kept to his original quote and went out of his way to check an extra plumbing issue in the house. The bathroom was left in a very clean and tidy state after the work was completed.
Andrew kept me up to date during the two day fit and I would have no hesitation in recommending Bonny Tiler to anyone.
Thank you for doing such a great job transforming my shower room, it really looks lovely. Would you pass on my thanks to Dean and Andrew, it was a great pleasure having you in my house.
My wife and I would like to Thank you for the recent tiling done on the walls and floor of our kitchen. Sharon and Tony did a first class job, which has finished off our new kitchen and made it look really smart.
Sharon and Tony were very polite, professional and tidy. Moreover, they were respectful of our home and showed consideration for our pets while we were at work. We would certainly recommend Bonny Tiler to anyone considering tiling work in the future and would be happy to receive a call from prospective clients should they wish to speak to a local satisfied customer.